In exactly three weeks, the Terps will be a lot warmer, about 30 degrees warmer, as they travel south to Tuscaloosa.
The new all-turf field is already paying dividends, as the team was able to practice on the infield despite last week's blizzard.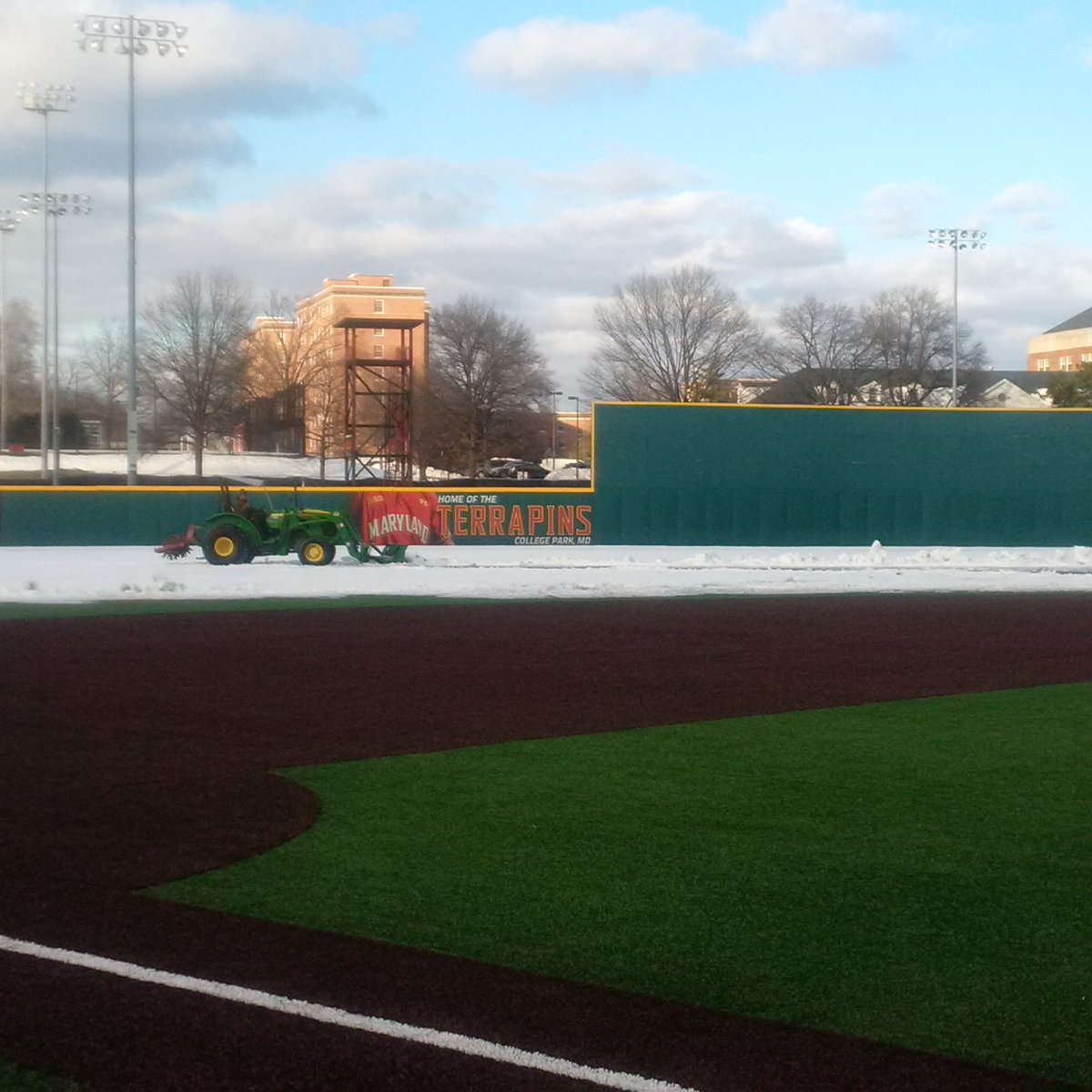 John Szefc orchestrated bunting drills outside, while the assistants conducted batting practice in the shell beyond the left field fence.
The Terps will go with a four- inning scrimmage tomorrow and work their way up to six-inning scrimmages in the days to follow. The scrimmages will feature live pitching.
Rankings Update:
D1baseball.com and Baseball America have now each released their preseason top 25. Maryland doesn't appear on either list, in fact, the only Big Ten school ranked on either list is Michigan (15th by Baseball America). But the Terps are using this as motivation, and some within the program have even asserted that this year's team has more offensive depth than last year's team.